In a year filled with many new, difficult, and ever-evolving challenges, one that stands out for many parents and students is the challenge of online learning. Throughout shifting lockdowns and closing schools, dining tables have become offices and kitchen counters have become classrooms. As we head into the Fall of 2020, students of all ages are going back to school and for many, this means heading to virtual classrooms on Zoom. While it might be new for some, virtual learning is likely to stick around long after the Coronavirus. And so, in the spirit of National Online Learning Day, we've gathered 5 tips for online learning to help inspire and motivate parents and virtual students. Because let's face it, sometimes staying engaged 5 feet from the couch is no easy task.
1. Establish a Dedicated Schooling Area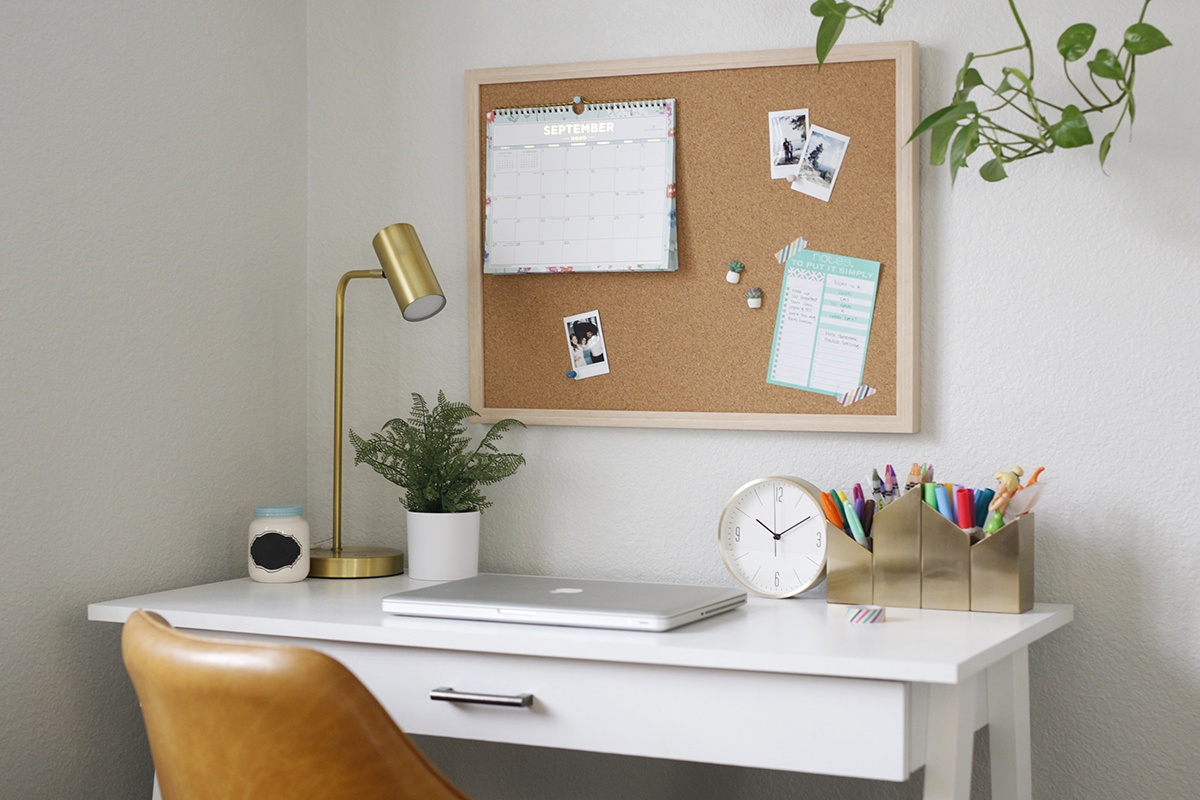 It's important to set up a space in your home that feels especially dedicated to learning. Making this space fun, pretty, and colorful are all ways to help an area feel exciting and engaging. Kids, as well as adults, like and respond to structure. And having a space all our own helps build a sense of routine. A clean virtual learning space helps us feel more relaxed and focused on the tasks at hand. Using learning boards, like cork-boards, chalkboards and whiteboards can help us stay organized and give us a space to create fun, personal, and creative inspiration all our own.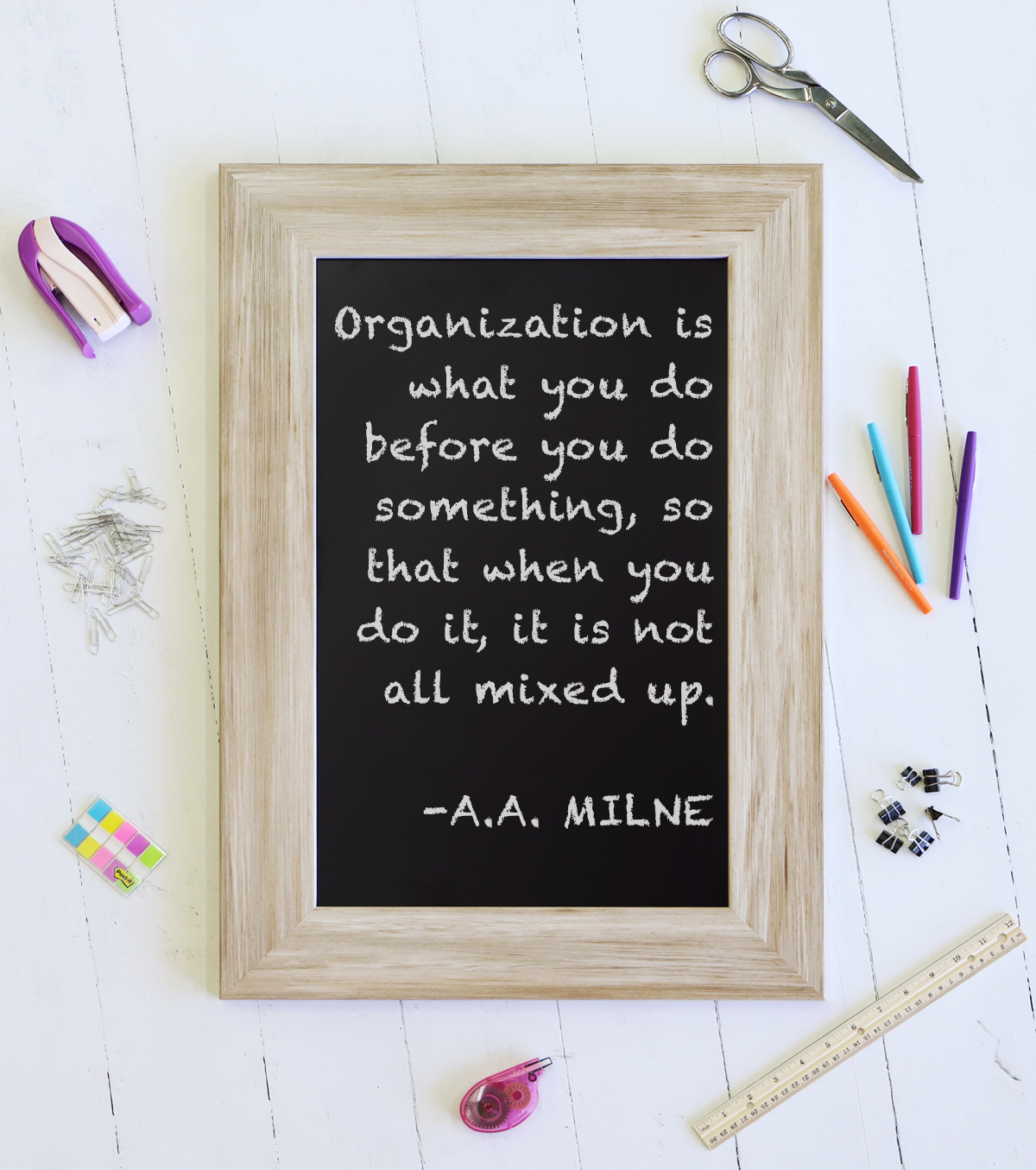 Yes, staying organized is easier said than done at times, but creating a daily routine and planning weekly and daily tasks ahead of time can set the stage for greater productivity and ultimately more time to relax. Creating task lists you can check off can help your kids (or yourself) feel accomplished! Don't forget to schedule mealtimes and breaks as well. Students may be missing recess or coffee breaks with friends so feel free to step outside or take the dog for a walk; it's amazing what 5 minutes of fresh air can do to lift the spirits and break up the day.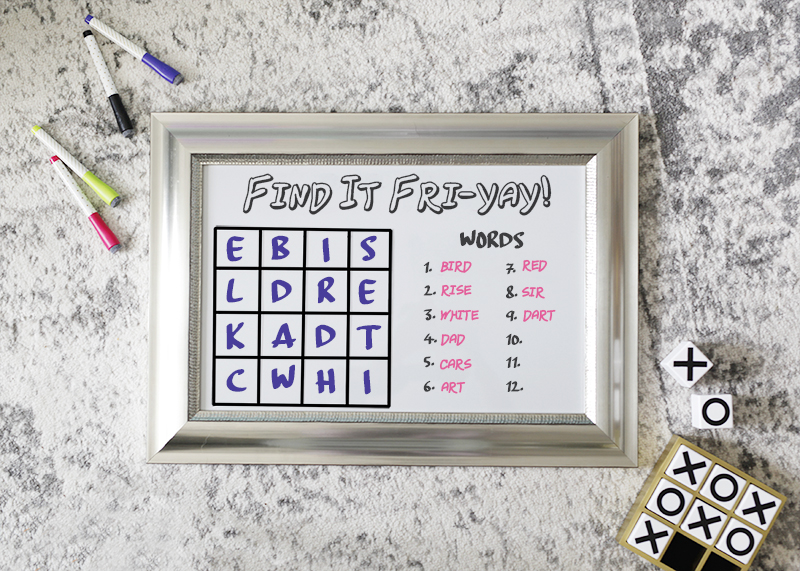 Too often we get caught up in books and charts and wordy math problems, but most children and adults learn by doing. Never forget that everyday tasks can often be opportunities for growth and learning. That baking bread quarantine trend? Have the kids measure ingredients – double or half recipes so they can figure out the measurements all while spending quality time together. Or take the time to create practical games or find online learning games for kids; spelling and word games help build vocabulary and spelling skills while having fun.
Bringing online learning into the home doesn't have to be overwhelming. Setting up learning spaces can even be fun when it's designed just for you! So, visit any of our 8 locations throughout the valley to inquire about our custom cork-boards, chalkboards, or whiteboards or inquire online!