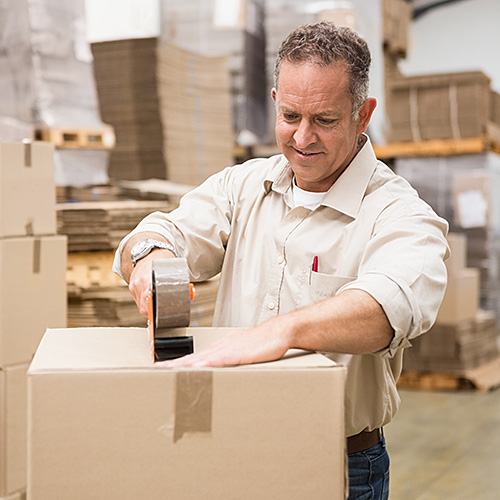 HANDLING WITH CARE SINCE 1975
Art Packaging
HANDLING WITH CARE SINCE 1975
Want more info? Tell us a little about the items you need packaged for shipping.
Techniques
Whether it's a framed poster with glass, a valuable piece of art, or a large quantity of framed mirrors, different objects require different packaging solutions for safe shipping.
Picture-frame boxes are custom made and are great for shipping and storing picture frames or framed mirrors. Our picture-frame boxes are custom made to fit your artwork (using 200 lb. 32 ECT cardboard to prevent puncturing), and include special foam corners to protect the contents from shifting during transit. Regardless of size, we will fabricate the proper box and follow UPS and FedEx insurance guidelines.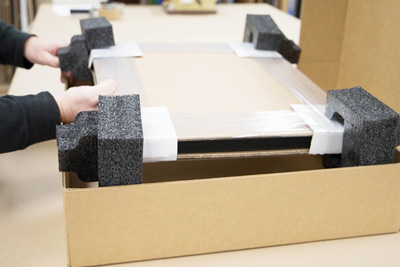 Picture-frame crating is ideal for valuable or fragile framed artwork that requires more than corrugated protection. We specialize in crate design and can build a custom crate to fit your needs. Ultimately, picture frame crates are an alternative shipping method that ensures a higher level of protection while keeping costs reasonable.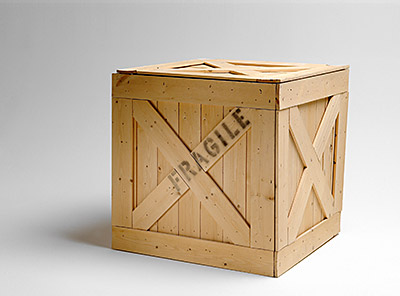 Palletized shipments of picture frames are ideal for shipping large quantities of framed art or mirrors. Pallets allow framed materials to be securely stacked and loaded as one unit for safe and easy movement from destination to destination.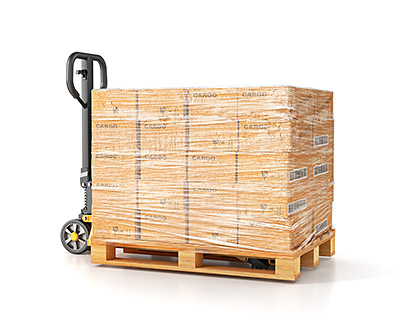 * Please note that while we will gladly and professionally box individual pieces of art for shipping, we will leave the shipping up to you. We do however provide cost-effective shipping of crates or pallets.