So… fall. In Arizona. Although it may still be a sunny 80-degree day out and the leaves (what leaves?) aren't exactly changing to their stunning warm array of colors and falling in your front yard, you can easily bring the cozy fall feeling to your home this season. And guess what else? No raking necessary!
WARM IT UP
See you next year spring pastels and satiny silvers. You've been our companions for 6 or 7 months now, and we're so ready for a change. Wanna get relaxed and happy? Think cinnamon, merlot, chocolate, pumpkin, wheat, avocado—no, we're not putting together your shopping list. We're putting together a warm, wonderful color palette of suggestions for your fall décor. Welcome the changing season by changing up your home's accent colors, whether in your area rugs, pillows, textiles, or—yep, you knew we'd get there—in your frames.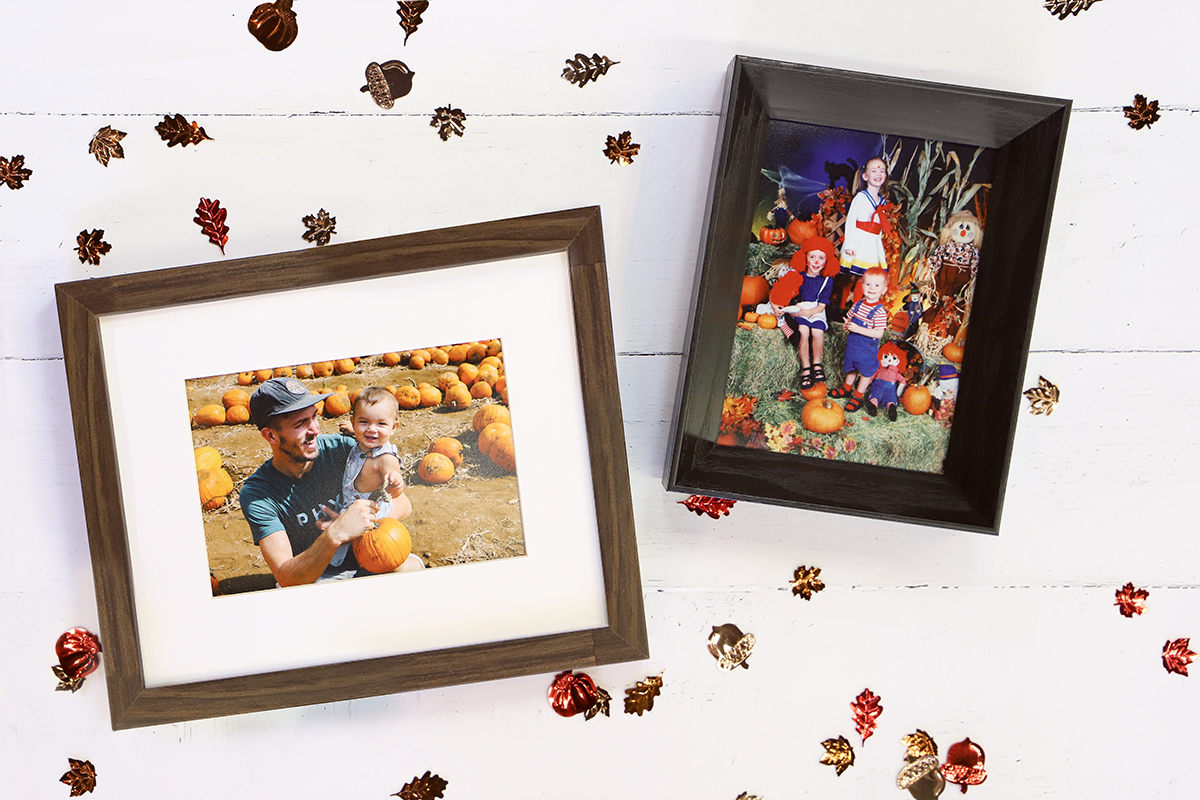 Take a moment to scroll through your phone's camera roll, and we bet you'll find some gems from last year: a trip to the local pumpkin patch, a legendary Halloween costume, some tricked-out trick or treaters, a Thanksgiving gathering, or maybe even a leaf-peeping visit back East. Upload and print your photo here and then frame it in the colors of the season. We've got glorious golds, warm cherry woods, or rustic hazelnut browns to choose from online. Try the 5×7 Black Arber Photo Frame for a quick, sophisticated look. Or come in to one of our eight locations and choose from a frame selection as vast as the gorgeous colors of nature!
FEEL THE SEASON
What is it about rich textures and patterns that feel so synonymous with fall and cooler weather? Just as sleek, shiny, and cool are the perfect summer accents, fall and winter call for depth of color and depth of pattern. The crunchy leaves, the intricately-patterned Indian corn, the curved ribs of pumpkins and gourds, the coarse and silky cornhusks… got the feeling?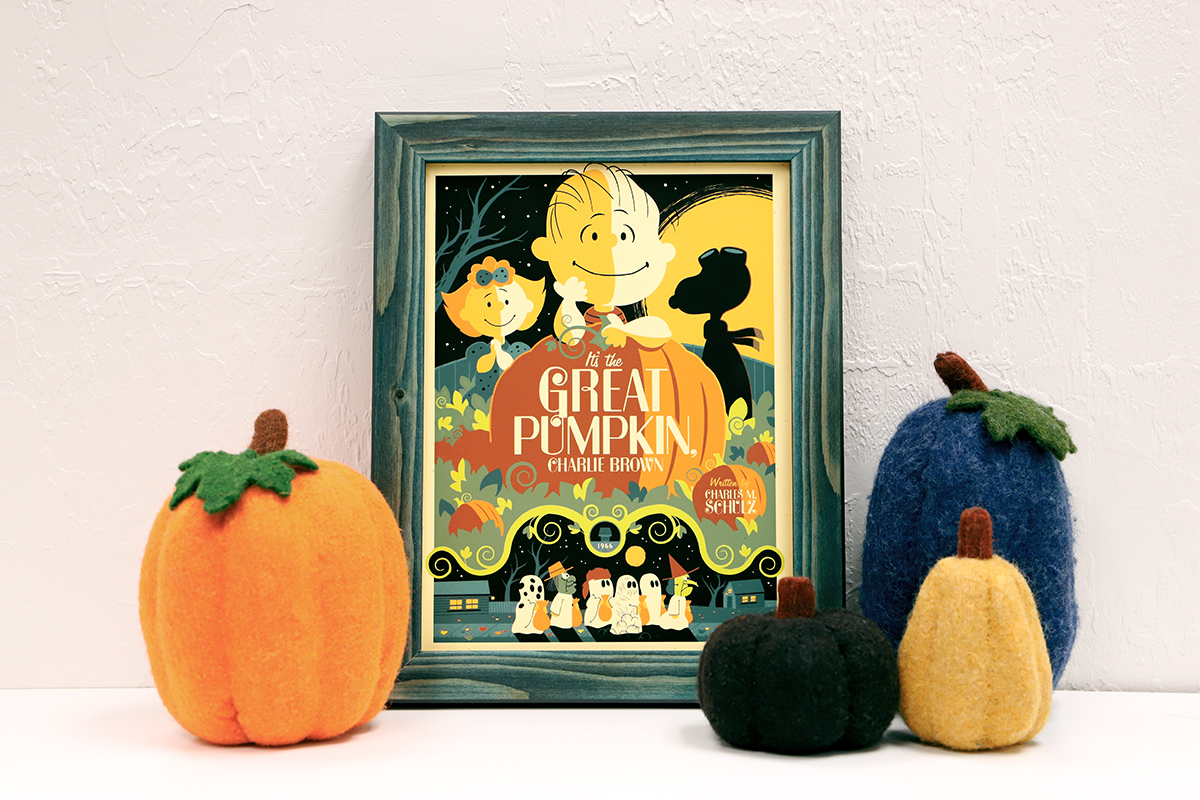 So now's your chance: experiment with new fabrics in your pillows and throws, and then tie it all together with your matting and framing. Opt for a textured frame. Ornate, rustic, traditional, or boho—it's time to get crazy with framing texture that feels like the changing season. Literally.
MAKE IT YOURS
Maybe it's the introduction to the holiday season, maybe it's the school activities, maybe it's the shorter days and more time spent inside… But whatever it is, this time of year makes us feel a bit more nostalgic, doesn't it? Why not use that feeling to decorate your space for fall!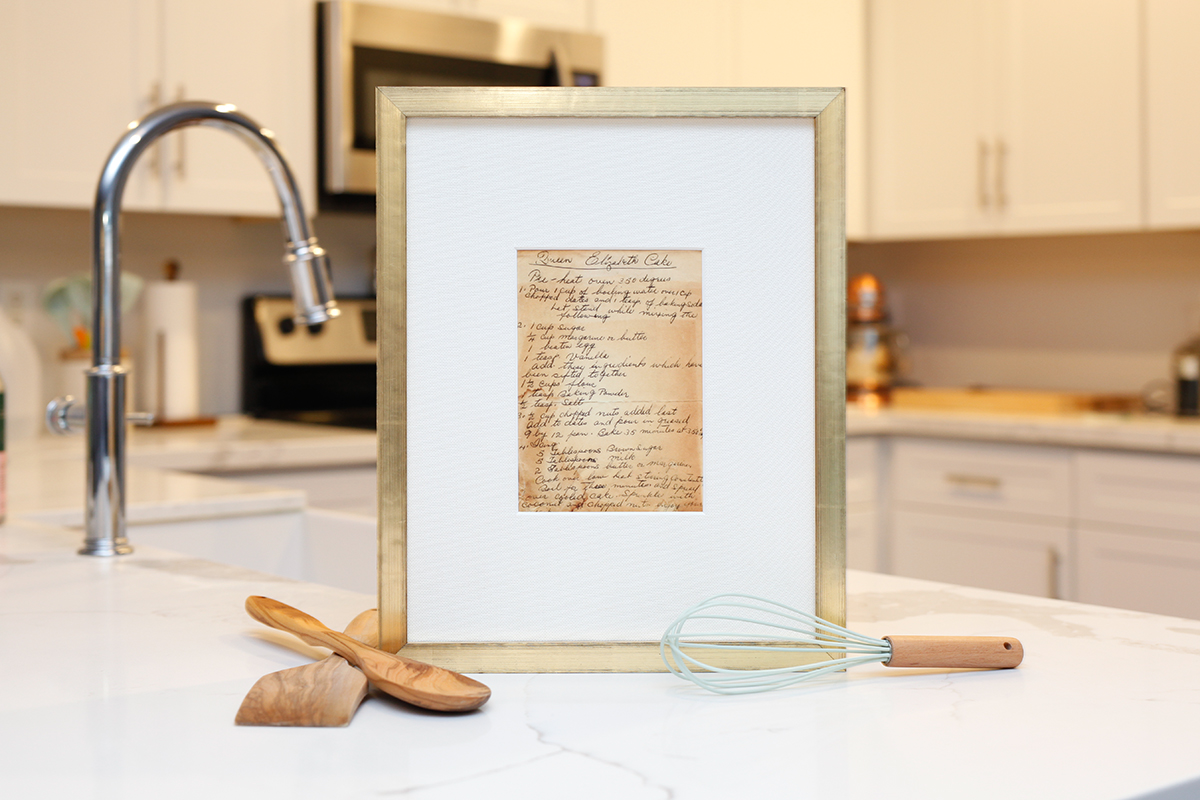 What about that creased, yellowed fall recipe card from your grandmother? You know you have the recipe memorized, so why not rescue it from your drawer and frame it for your kitchen this season? Or that newspaper clipping from when you or someone you love placed at the fall fair (well done by the way), or the antique postcard you always meant to "do something with"? Only you know what treasures your home holds: we're just saying… if you love it, frame it.
Fall and nostalgia—they go together like pumpkin and spice. You really didn't think we could get through a fall blog without mentioning pumpkin spice, now did you?
Vintage things, family things, patterns, colors, memories—there's so much to love about fall, and so many artful ways to make your home as cozy as a log cabin in Small Town New England, USA. Just don't look outside, okay? Because cactus.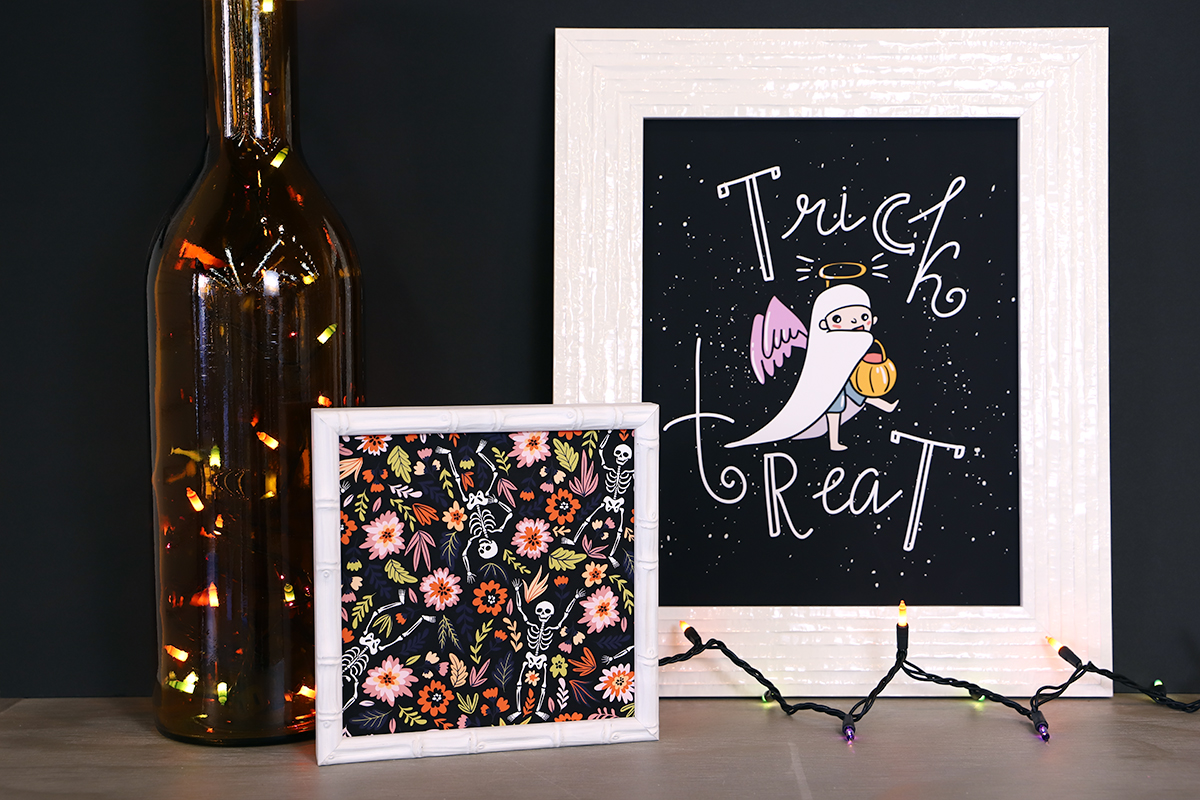 So when you're setting out the pumpkins, bedecking your buffet with leaves, wreathing your doors with festive fall colors… don't forget about your walls. They, more than anything, hold all the warmth, the memories, the beauty, the things that make your house "home" no matter what season.