"It's the holiday season…!" as the retail world started reminding us the day after Halloween. Your halls are decked; your menu is set; your travel plans are booked; and the calendar's counting down…
So why does it always seem to go from "I've got plenty of time!" to "Oh, no…THE GIFTS!" in a heartbeat?
If you're suddenly feeling panicked about holiday gifts, don't be! We're here to help turn your last-minute dash into a well-choreographed dance.
Tabletop Frames
First up: gift-able, totable, just-the-right-size, wow-inducing tabletop frames. But not just any photo frames. We've hand selected some of the most unique photo frames in the industry—some made in Italy, some dipped in shiny lacquer, some hand-stained, some one-of-a-kind, all in standard photo sizes. For everyone on your list who has a side table, an end table, a shelf, or a nightstand (that's everyone, by the way), our tabletop photo frames are the perfect gift for showcasing life's most beautiful moments.
Photo prints
Oh and do you need a photo print for that frame? There's no better way to personalize a beautiful frame than by placing their favorite photo inside it.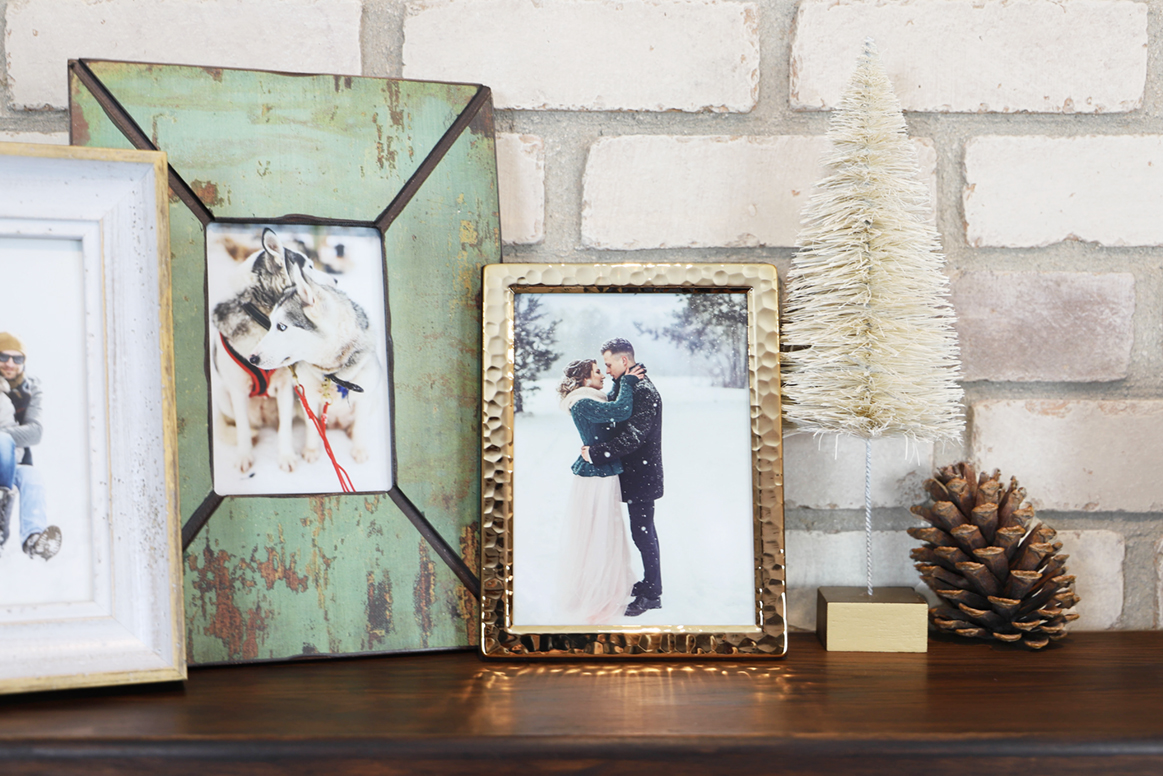 Print & Frame
Have a special image you'd like to print or need something a bit more customized? Head over to our image uploader and let us Print & Frame your photo! We've got 15 magical custom frames to choose from, including 6 new profiles just in time for the holidays! It's as easy as queuing up a holiday movie to watch. Wait, it's definitely easier than that. Click here to create a 5-minute custom gift that says "I definitely took time and effort in thinking of you." Your secret's safe with us.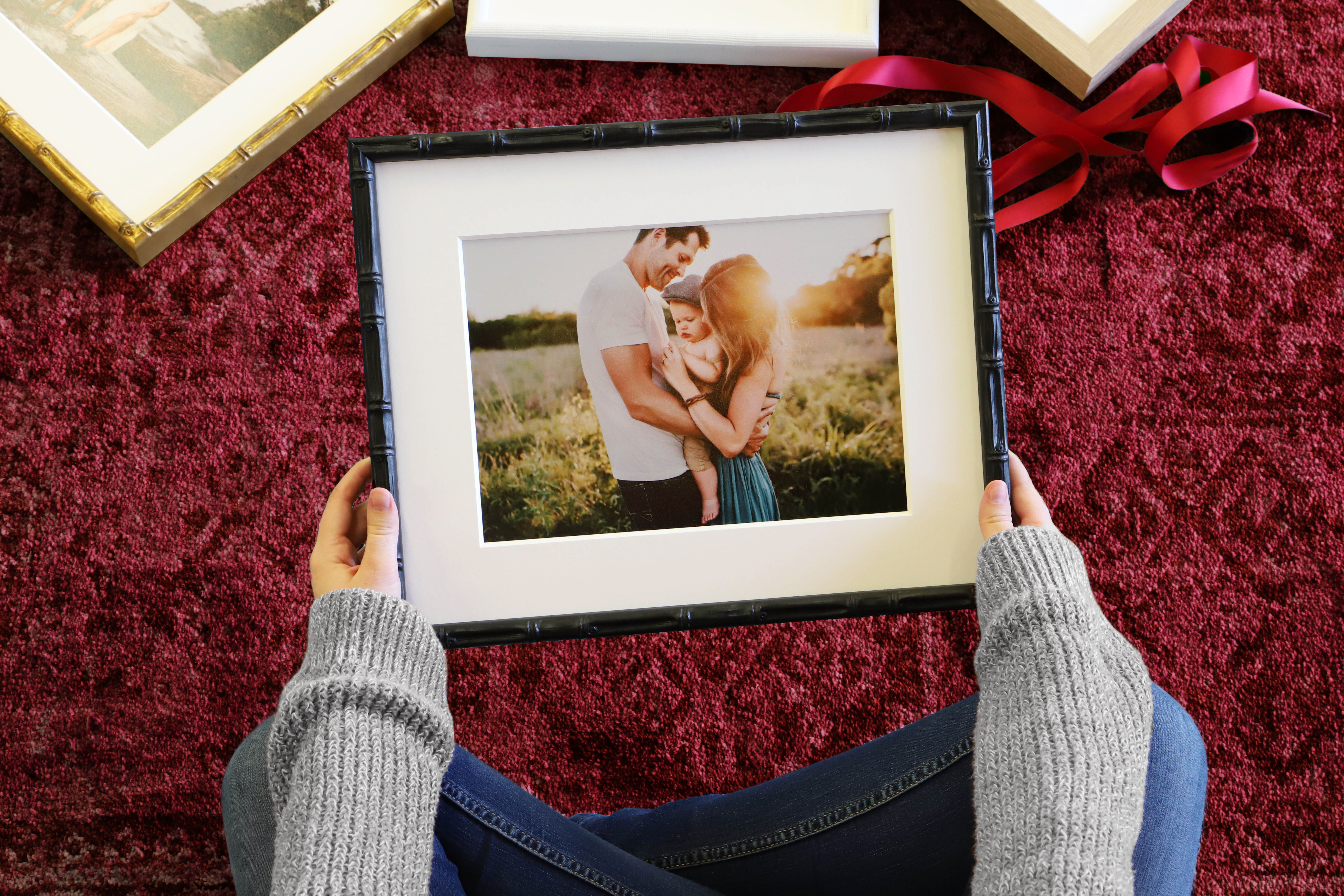 Same Day Frame
Maybe you have waited till the actual last minute, but no worries—we've still got you covered! Did you know that several of our stores offer same-day framing? That's right, you can drop off your photo, poster, or other document in the morning and pick up a finished framed gift on your way home from work! We have dozens of frame and matting combinations in stock for you to choose from, and our talented designers will help you create a beautiful gift that looks anything but last-minute. Click here for more Same Day Frame details and locations near you.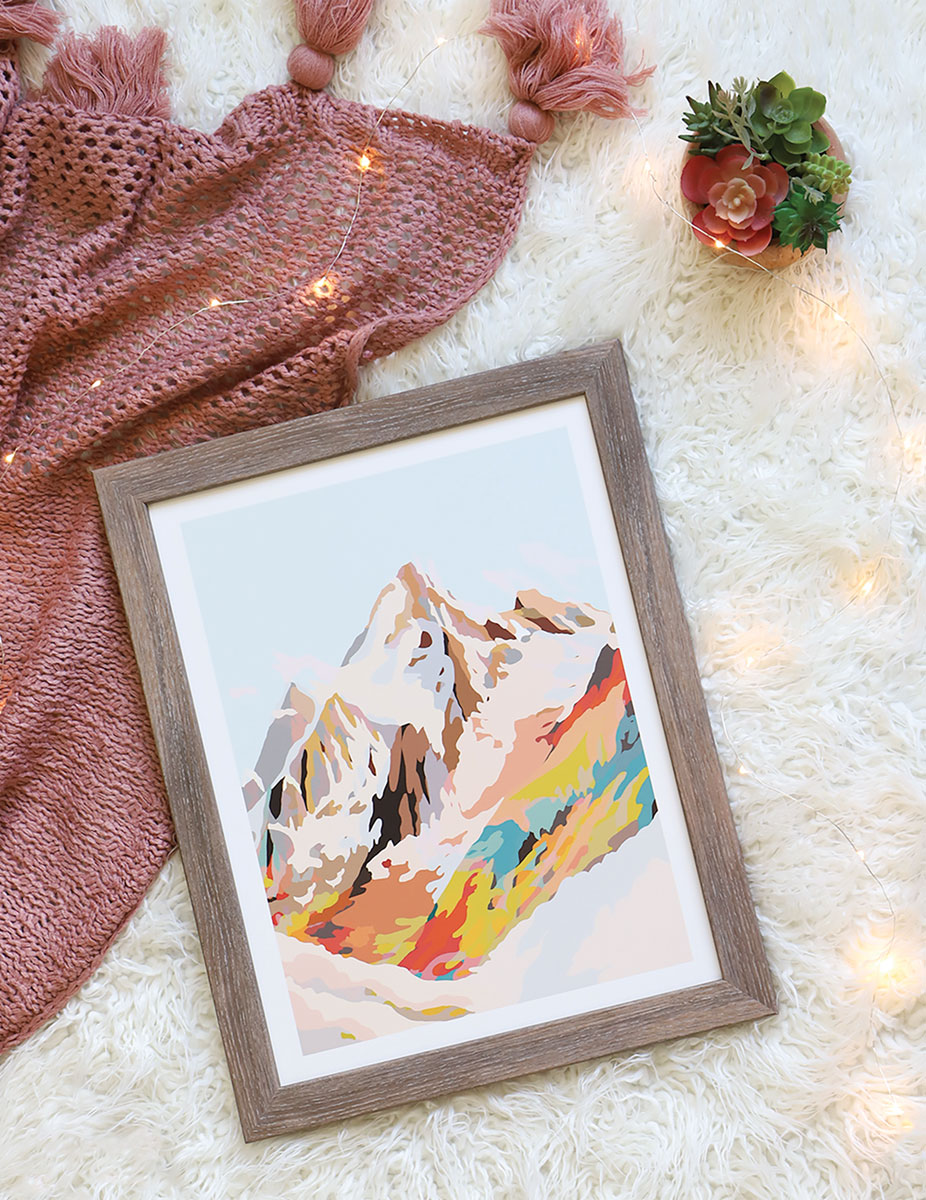 Gift Cards
Last (but never least) is gift cards! We feel your hesitation, but really—nothing says "Happy Holidays" these days like a much-needed gift card. They're always the right size, right color, right choice, right NOW. So if picking out a frame for someone else seems like mission impossible, we get it: finding someone's perfect style is often difficult, and you want to give them exactly what they want for their home. You can still let them know you were thinking about them (and their art and photos) with a Hall of Frames gift card.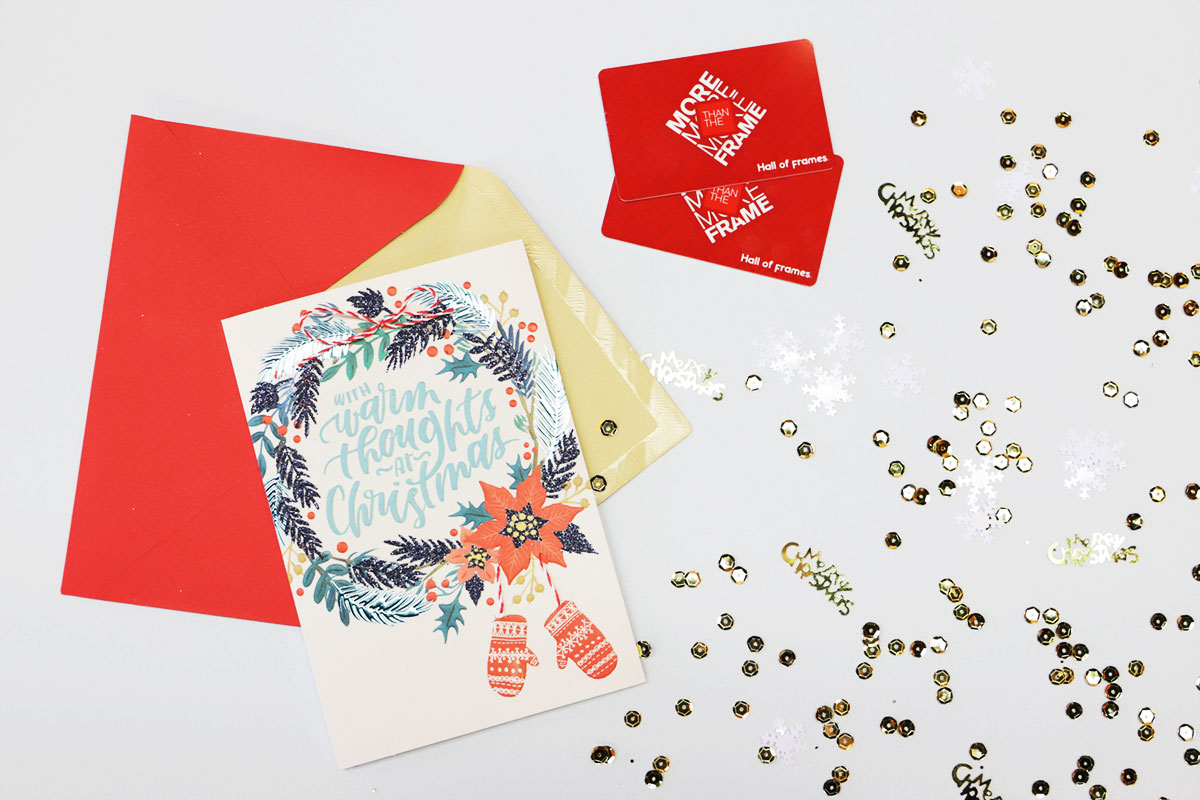 And did you know that our gift cards can be used for our Delivery & Installation department? Know someone who is better at choosing art and framing than they are with a hammer? Give them (and their walls) the gift of our talented Installation Experts, and leave the decking the walls to us.
See? A thoughtful gift doesn't necessarily have to take a lot of time or thought. Save those brain cells for all those holiday-party conversations you're about to have. You're gonna need 'em.