Thinking about printing and framing a gift for someone special this holiday? Well, hop off that thoughtful fence of yours and get uploading! Just in time for the holidays, we've added 6 magical new frames for you to choose from, for even the "choosiest" person on your list.
Let us introduce you to the new stars of our framing show!
THATCHER
Chestnuts roasting on an open fire… or maybe just a warm chestnut frame that can be enjoyed the whole year. For those on your list who love a bit of the outdoors in their decor, Thatcher is the perfect frame for them. Handcrafted in Italy, slightly-rustic-yet-still-refined, this wavy chocolate brown wood will bring depth and a nostalgic beauty to whatever it holds. So if you're looking for the perfect den, office, or library accent—bring Thatcher home for the holidays.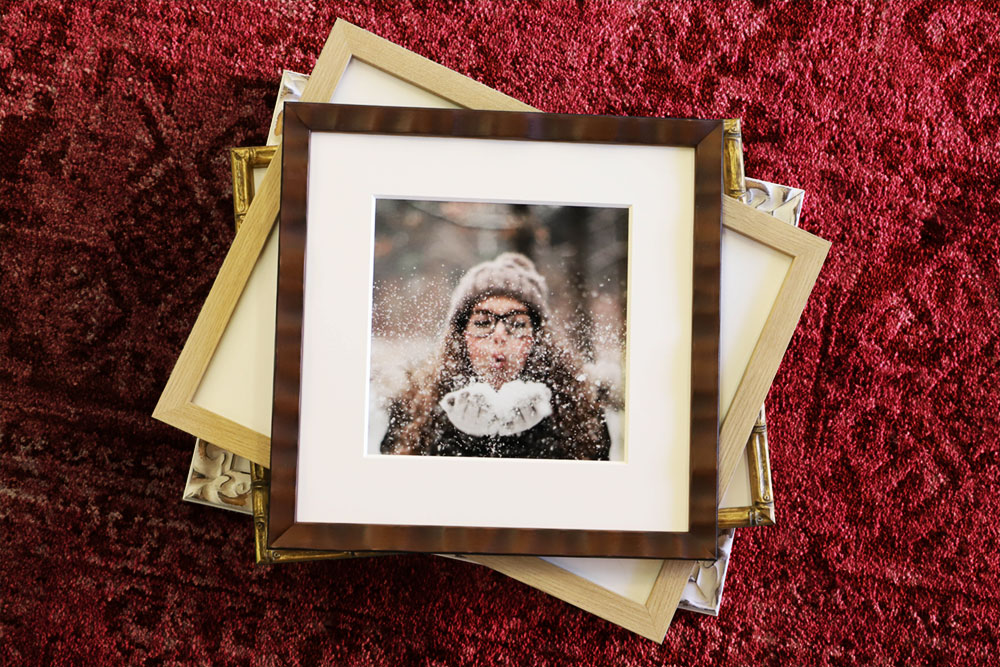 PAYSON
Speaking of classic… if warm, natural wood-tones put the jingle in your holiday bells, look no further than Payson. Softly sanded and softly stained, this non-fussy natural frame is the perfect choice for any style, any home, any gift. One look at this frame, and you'll be thinking "yep, there's no place like home for the holidays!"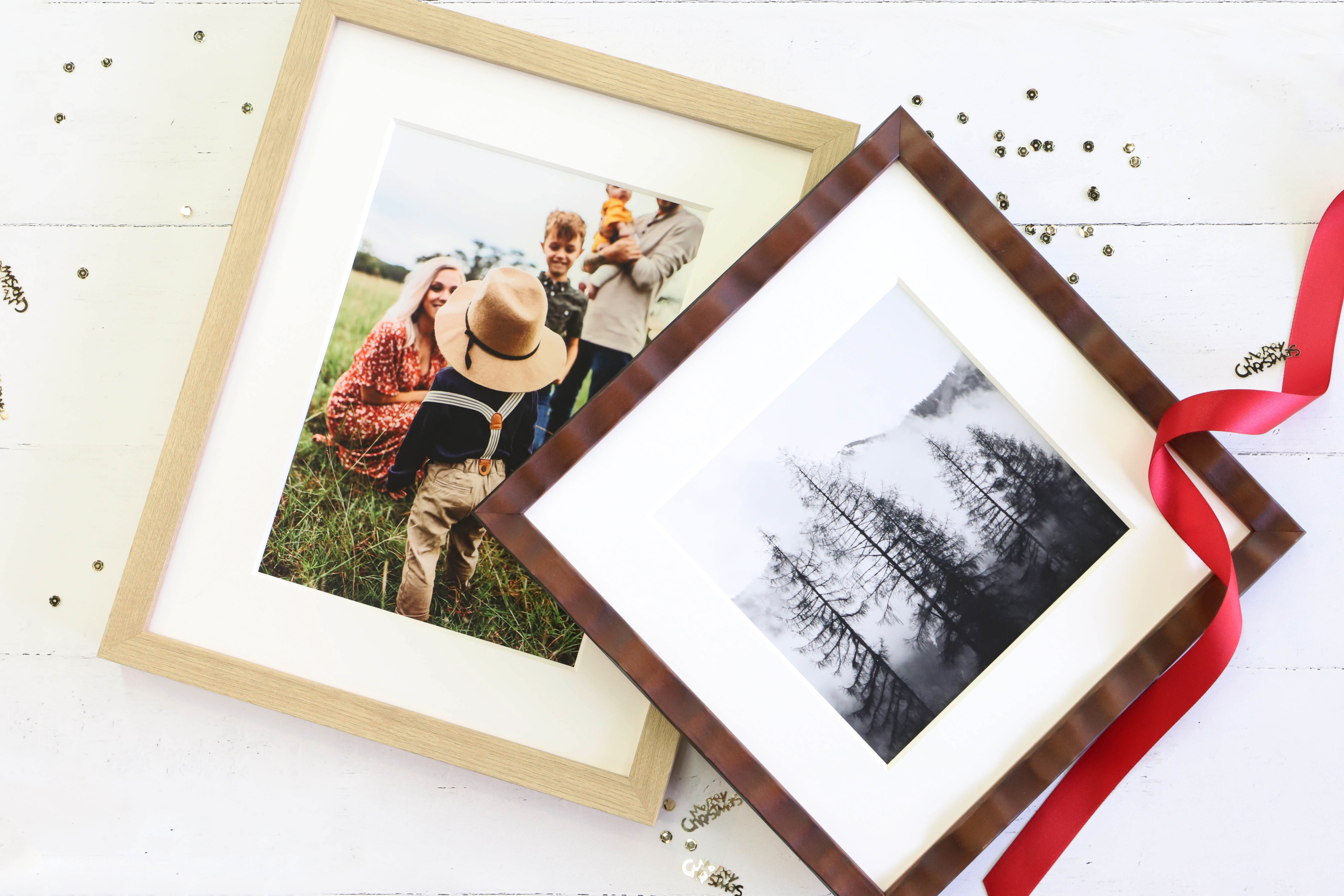 PAGE
"It's beginning to look a lot like Christmas" thanks to Page, our new winter-wonderland frame. Lightly painted a soft white, with lines that look like snowdrifts, Page will be the perfect partner for those winter vacation scenes you've always meant to frame. For a frame that's both seasonal and timeless—with a little whimsy—look to Page and let it snow!
SOMERTON
Got someone a bit edgier on your list? East meets West in a modern take on a bamboo classic. Somerton will make easy friends of any decor, adding just a touch of texture and flair to a wall grouping or shining brightly as a standalone piece. Think unique. Think refined. Think soft, shimmery go-anywhere-gold. Think Somerton.
DUNCAN
Classic white just got a makeover for the holidays thanks to our Duncan frame! For those on your list who like "classic," give them classic… with a bit of a twist. Made in Italy, our Duncan frame will beautifully finish a wedding photo, a baby photo, a studio photo. Any photo. The subtle texture and curved profile makes ordinary white a bit more special. And isn't that what we're all after this season? A gift that's a bit more special.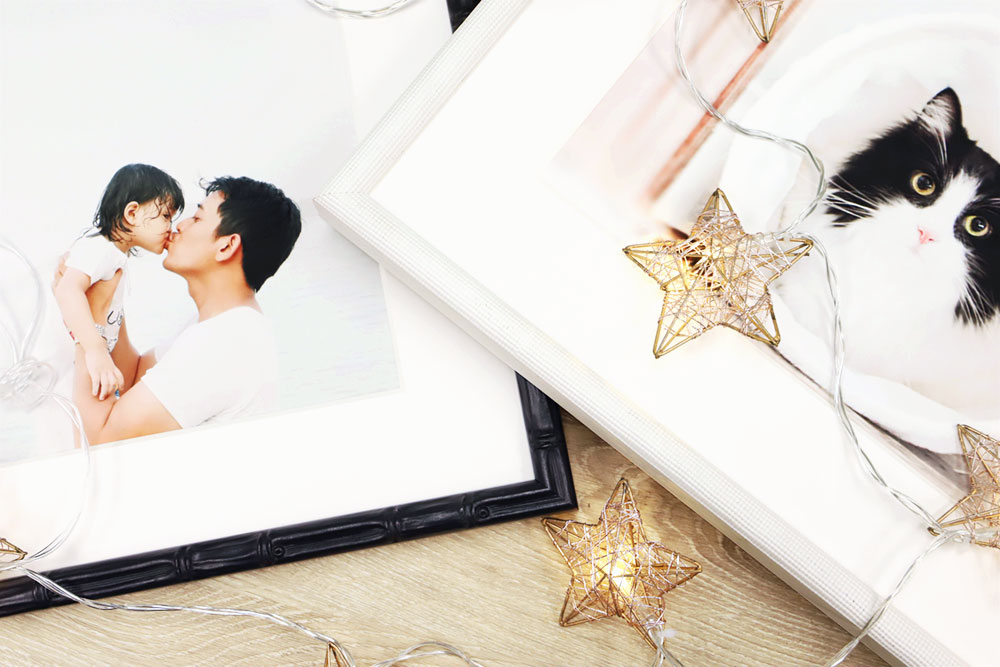 DOUGLAS
Holiday drama? No problem. But in the best way, of course. Dark and mysterious, Douglas is here to add depth, texture, and the perfect amount of drama to your holiday framing. Its soft black bamboo texture reminds us of a perfect silent night; and paired with a clean white mat, your photo will absolutely shine in the center of it all. Dark night, bright stars, and a gift that may just make the angels sing.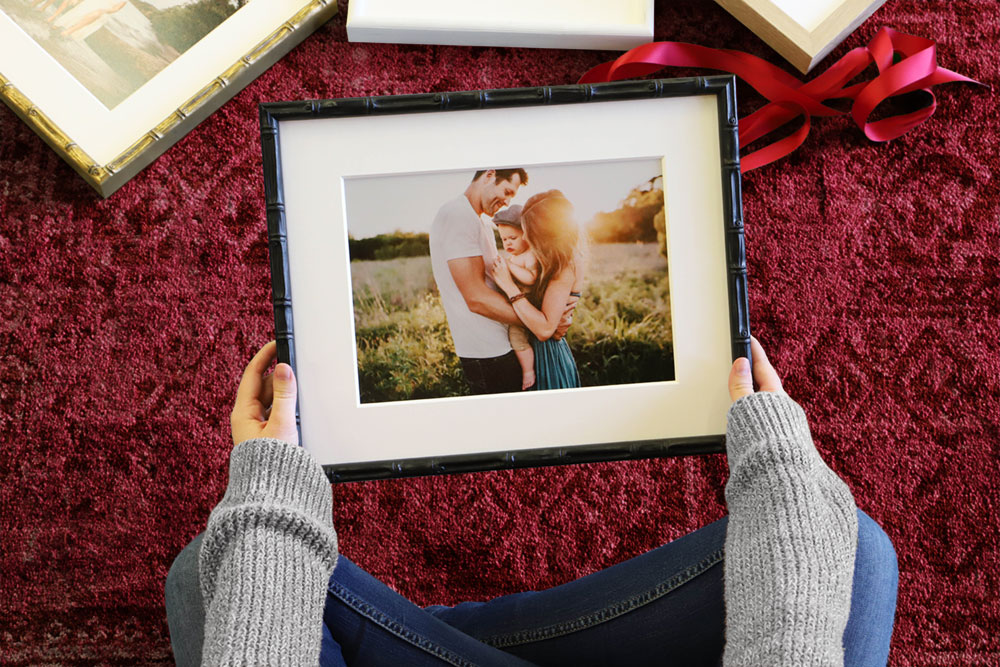 For more info on our stylish seasonal friends, click here.
Our magic: helping you create the perfect gift. Your magic: crossing more names off your gifting list.
So head over and upload, print, and frame your photo; and let the holiday magic begin!