What kind of business?
Whether it's a luxury hotel, a spacious office building, or a cozy restaurant, we'll make your space welcoming, polished and beautiful. From complimentary measuring and framing samples, to art creation to delivery and expert installation—we'll make the process easier than you ever thought possible.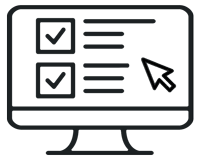 LET'S COLLABORATE
Don't hesitate to tell us about your project's timeline and budget. We're straightforward with our abilities and our pricing, and we're ready to make your world a more beautiful place.